Welcome!
from classical singing and opera to punk rock, folk, and noise; burlesque and cabaret to steampunk, faeries and living dolls; theater make-up and wigs to baroque, pinups and fantasy i offer a world filled with art, music, dancing, instruments, theater, wigs, make-up, accessories and performances.
see for yourself...
News
As we drove off the highway and headed towards the town we were going to perform at in Slovenia we saw this huge sign! I was very surprised and excited. Squeeeeee!
Had a lovely weekend with my fellow Incanto performers. We definitely brought the winter with the arrival of the Snow King and Queen and their entourage.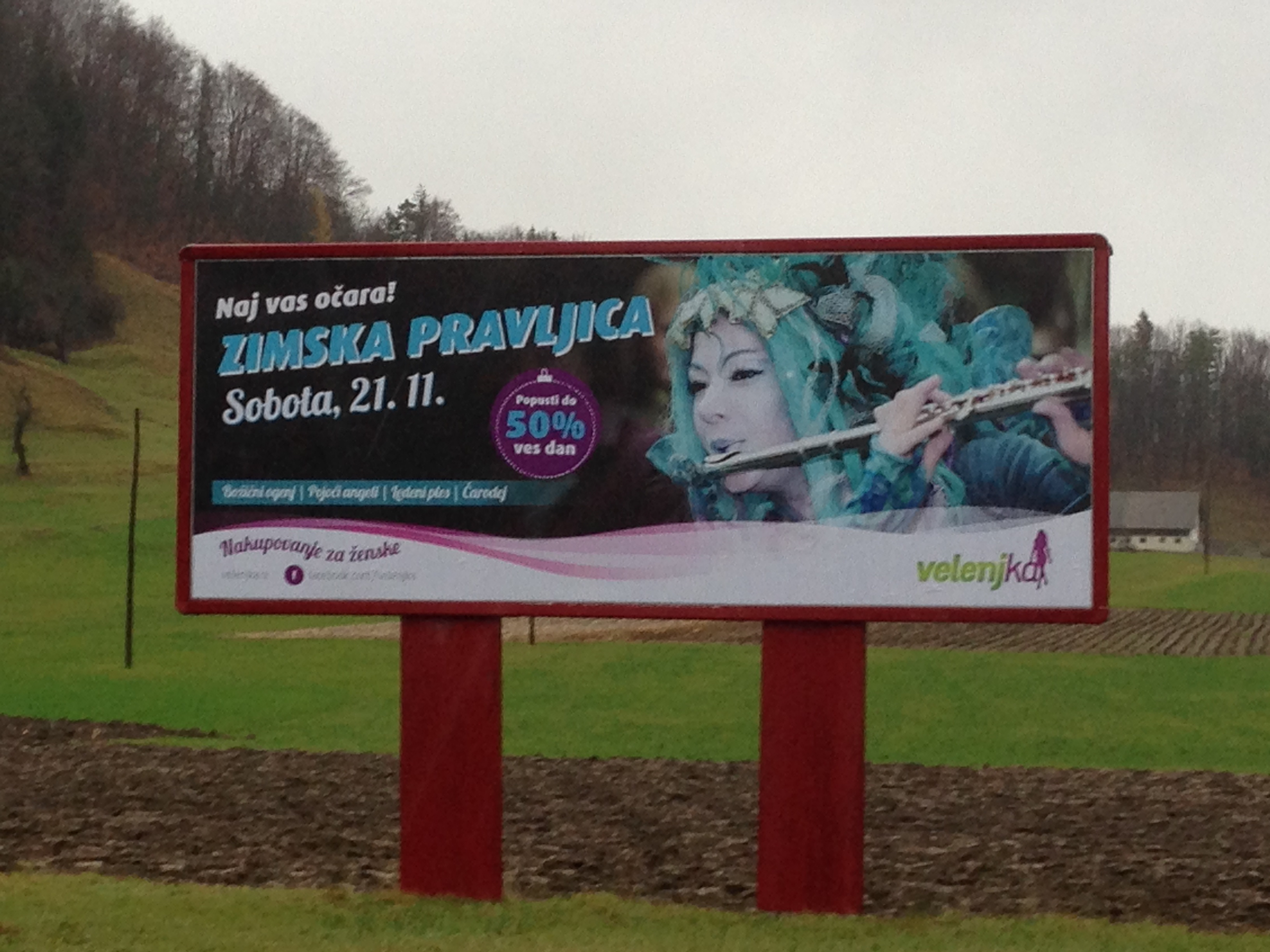 It's SHOW TIME!
Two years in the making, Immoral Babylon Productions presents our debut show, Berliner Luft - It's in the Air! A cabaret play. Please join us January 22-24 at the historical Ballhaus Berlin, Chausseestrasse 102, 10115 Berlin.
Tickets Available at Theater-und Konzertkasse, Ballhaus Berlin, Lissabonbon- Vintage Café or directly from the artists.
For more info visit us at immoralbabylon.com or find us on facebook